Supported wallet
Currently, SuperEx supports five HD wallets:
BitKeep
imToken
Metamask
TokenPocket
Trust Wallet
WalletConnect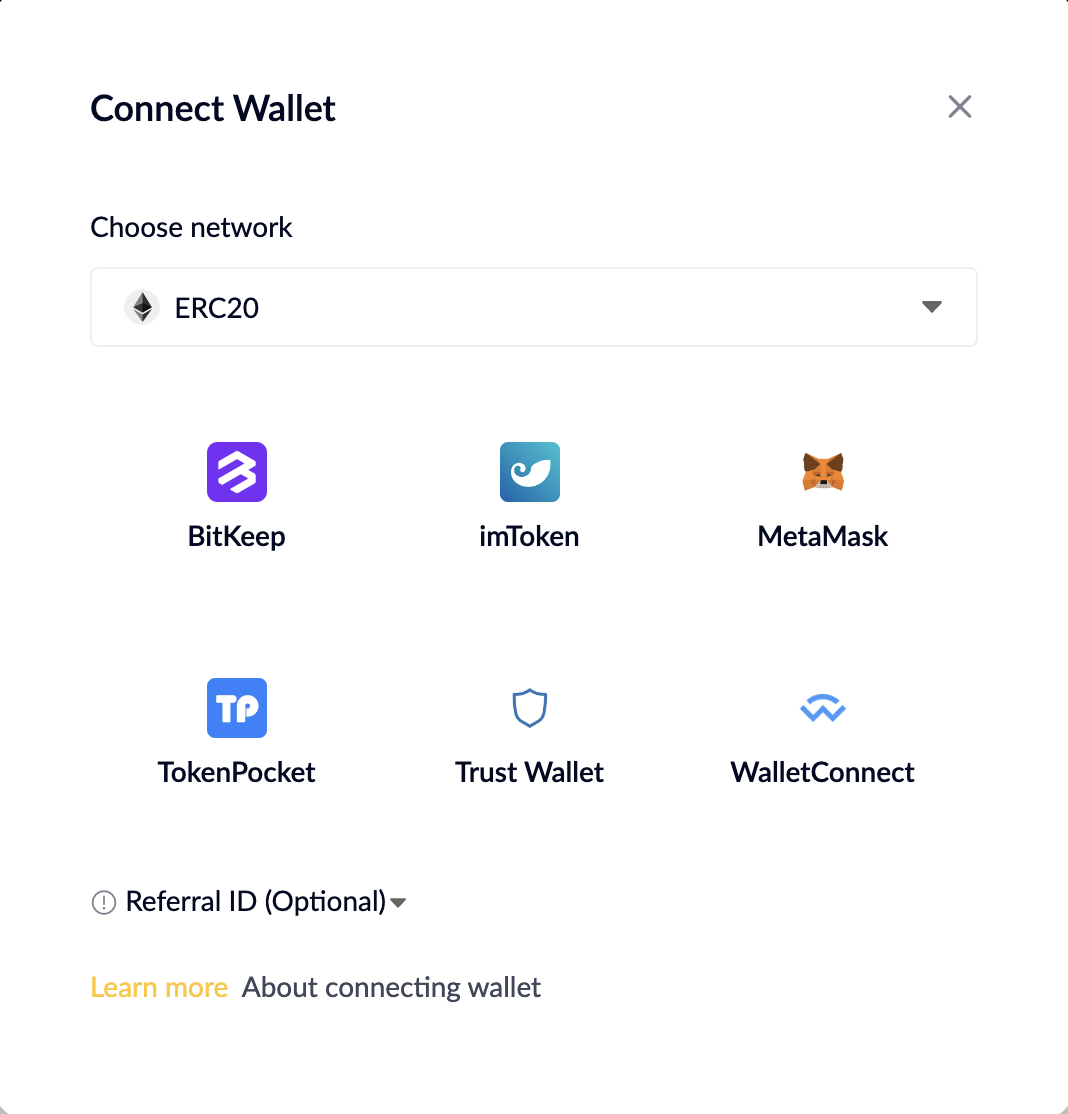 1. Open the SuperEx app, and click [Log In or Register] in the upper left corner.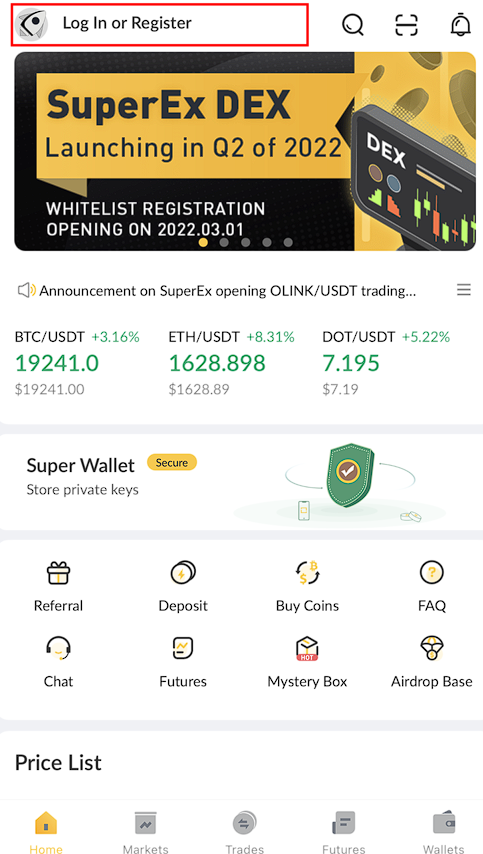 2. Select [Connect Wallet]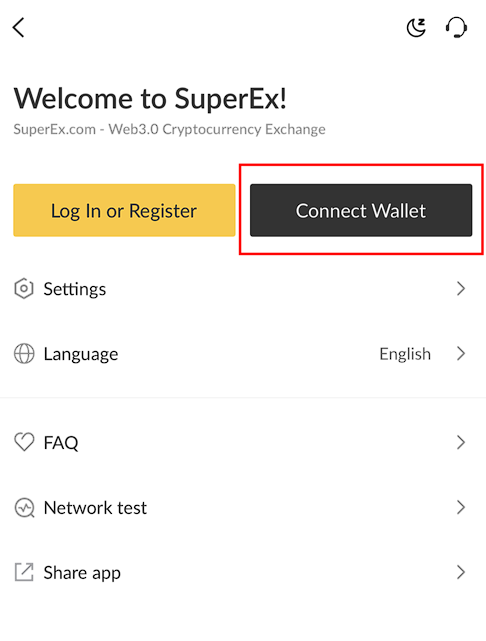 3. Click [Enter the Web3 world]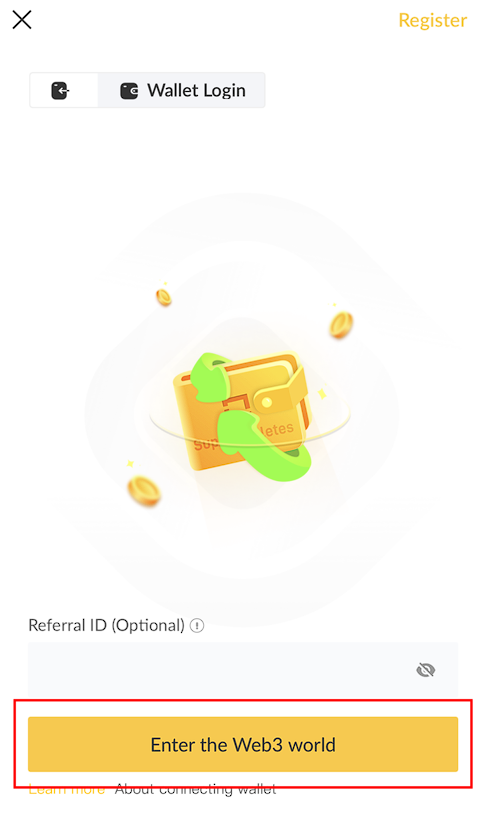 4. Click [Continue]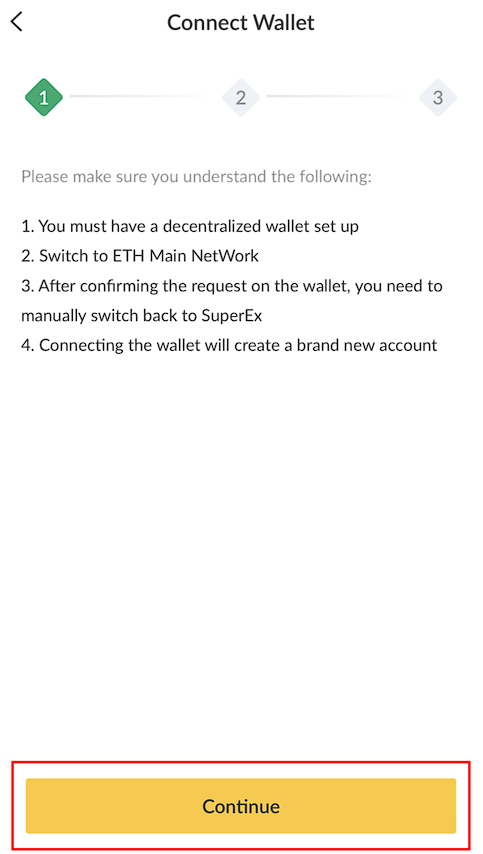 5. Choose the wallet you are using, take [MetaMask] as an example
If you are creating a SuperEx account using the HD wallet authorization for the first time, the account registration cannot be successful if your wallet balance is 0.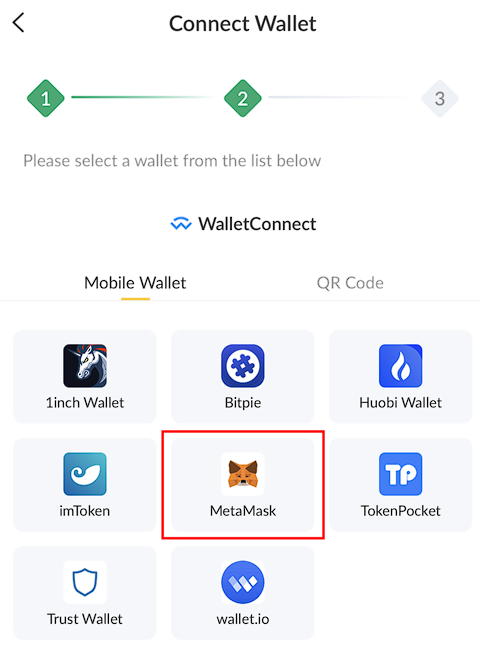 6. Click [Connect]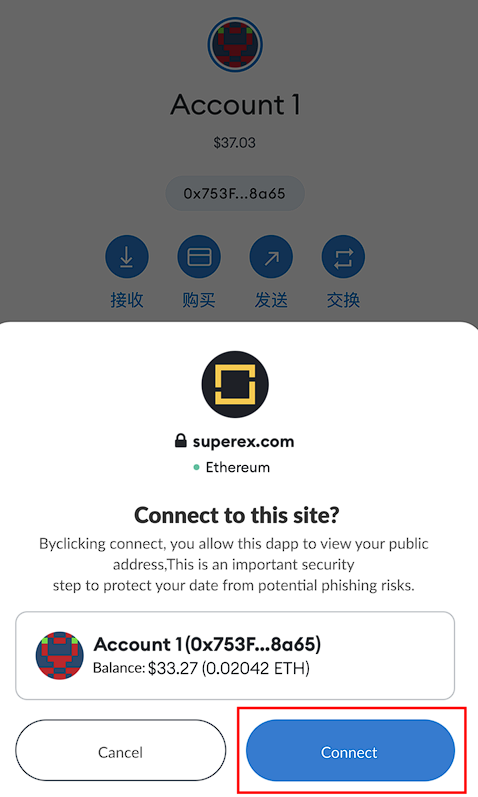 7. Click [Sign]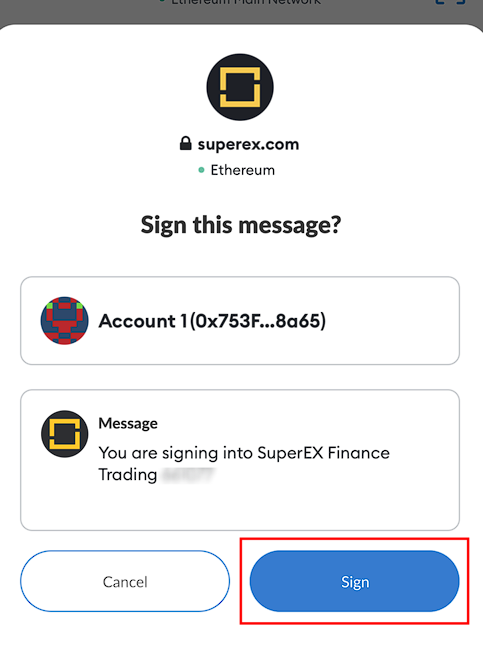 8. Successfully Connected