1. Connect your HD wallet, and click [Connect Wallet] in the upper right corner.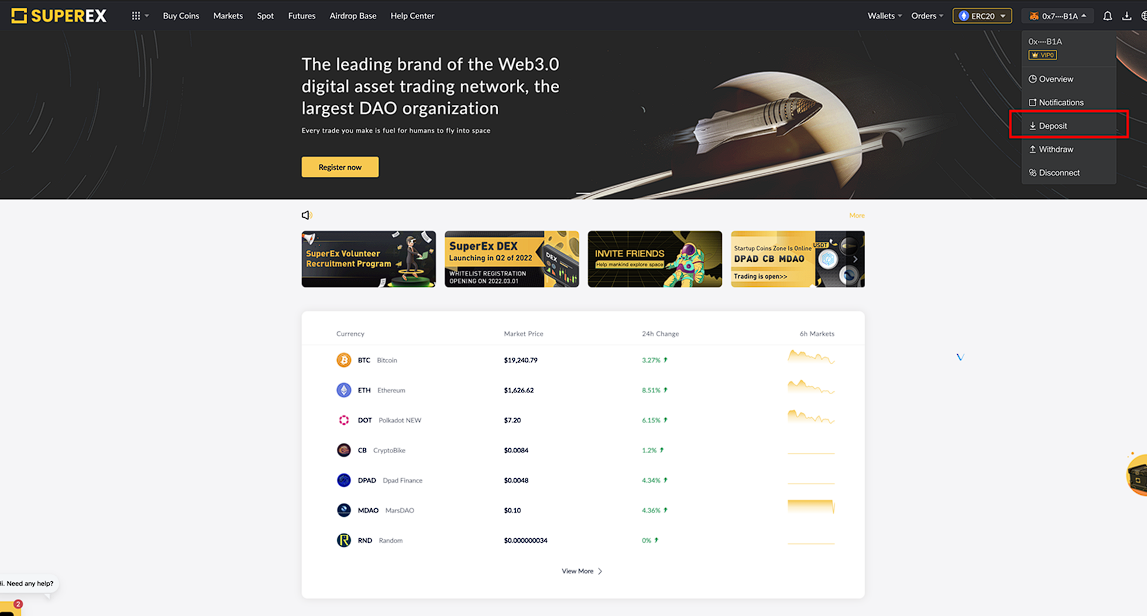 2. Select and click on the wallet you are using.
(please make sure you are using ERC20 network)
Note:If you are creating a SuperEx account using the HD wallet authorization for the first time, the account registration cannot be successful if your wallet balance is 0.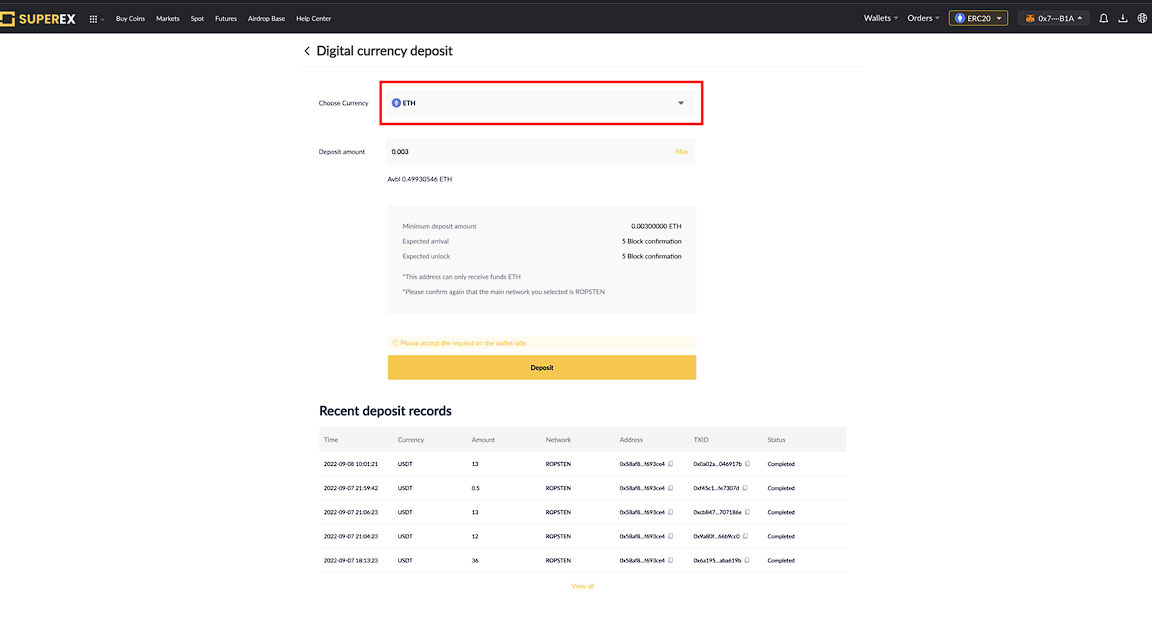 3. Click 【Deposit】after filled the number of deposit amount.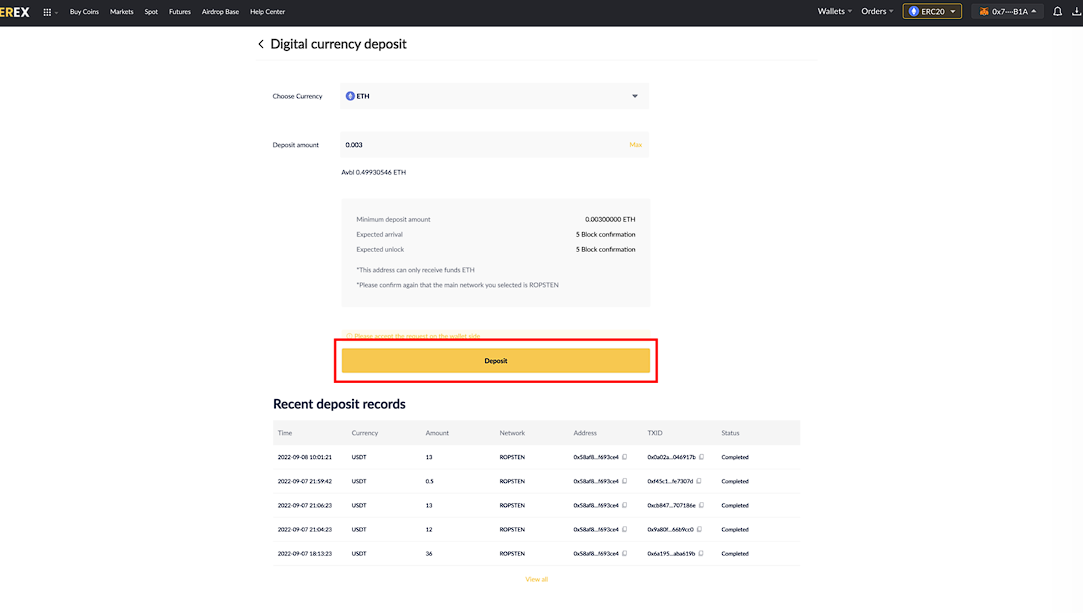 4. Click 【Confirm】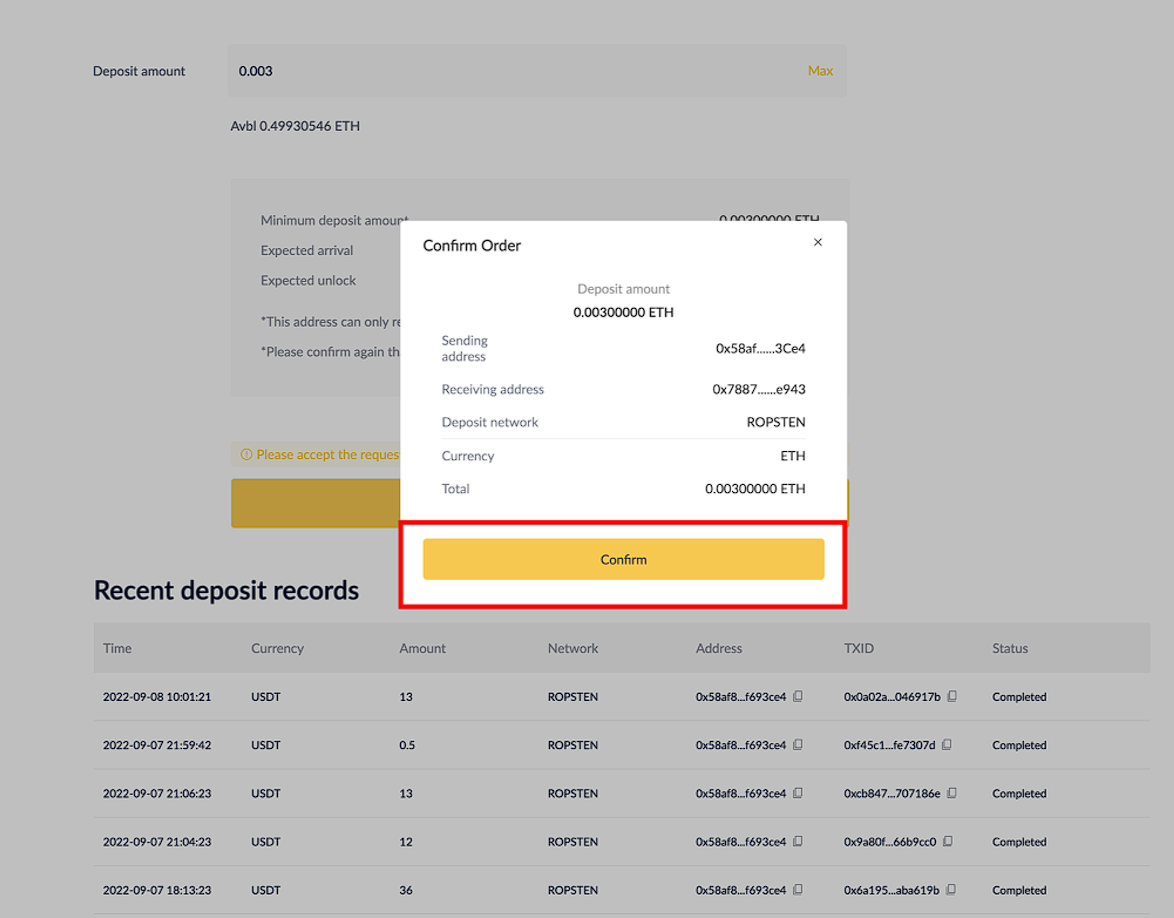 6. Click 【Confirm】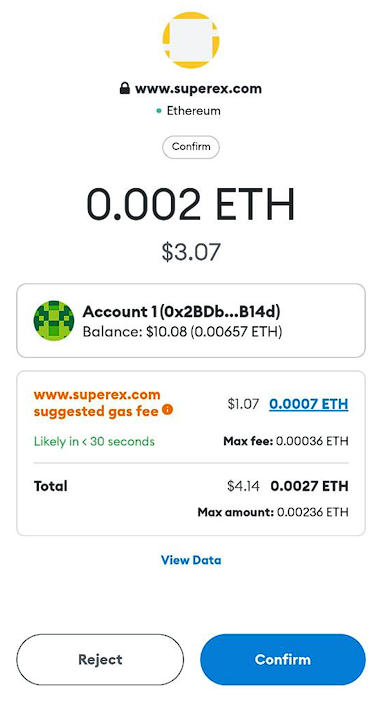 5. Deposit complete