The "Super Wallet External Authorization User Guide" includes three sections: "Wallet Login", "Wallet Authorization", and "Deposite Methods".
Wallet Login:
Step 1: On the login method, choose "Wallet Login".
On the login page, select "Web3 Wallet Login". As shown in picture 1: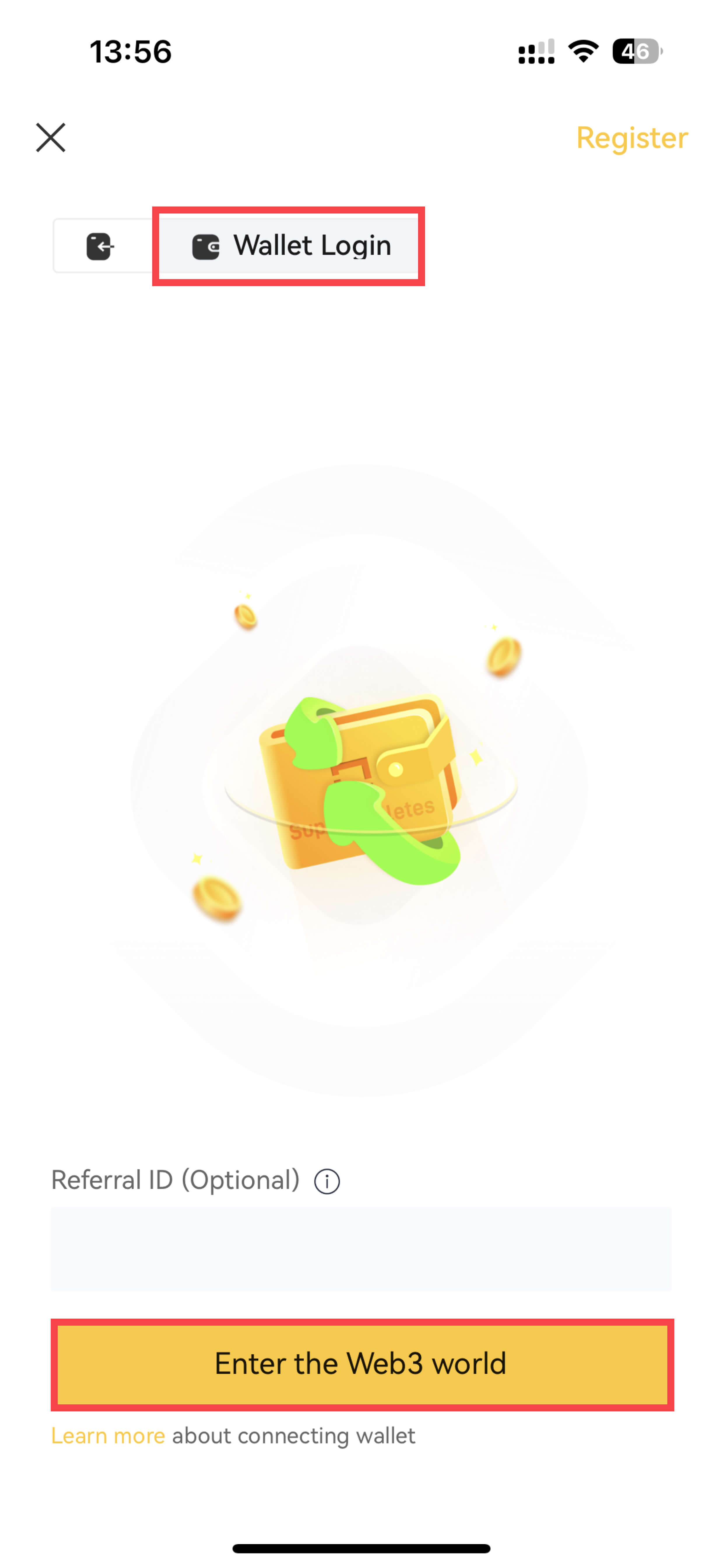 Step 2: Choose your HD Wallet or the cryptocurrency network you need. Currently, two networks are supported: "ERC-20" and "BEP-20". As shown in picture 2: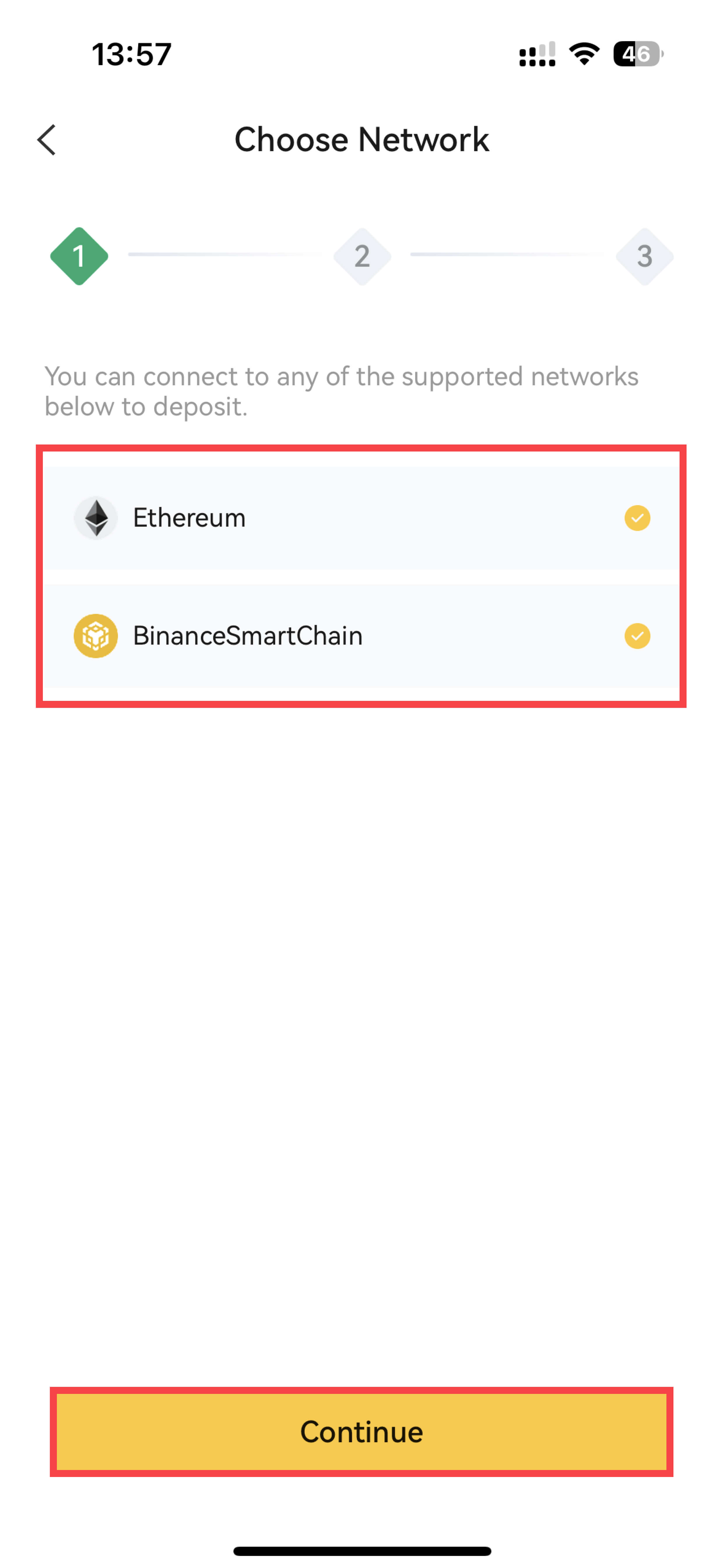 Step 3: Select the HD Wallet you want to connect to. There are two connection methods available: "Mobile Wallet" and "QR Code Scan". Currently supported wallets are: Super Wallet, BitKeep, imToken, Metaask, TokenPocket, and Trust Wallet.
3.1 If the HD Wallet app and the SuperEx app are on the same phone, directly choose "Mobile Wallet" and select the HD Wallet you wish to connect from the available six wallets. As shown in picture 3: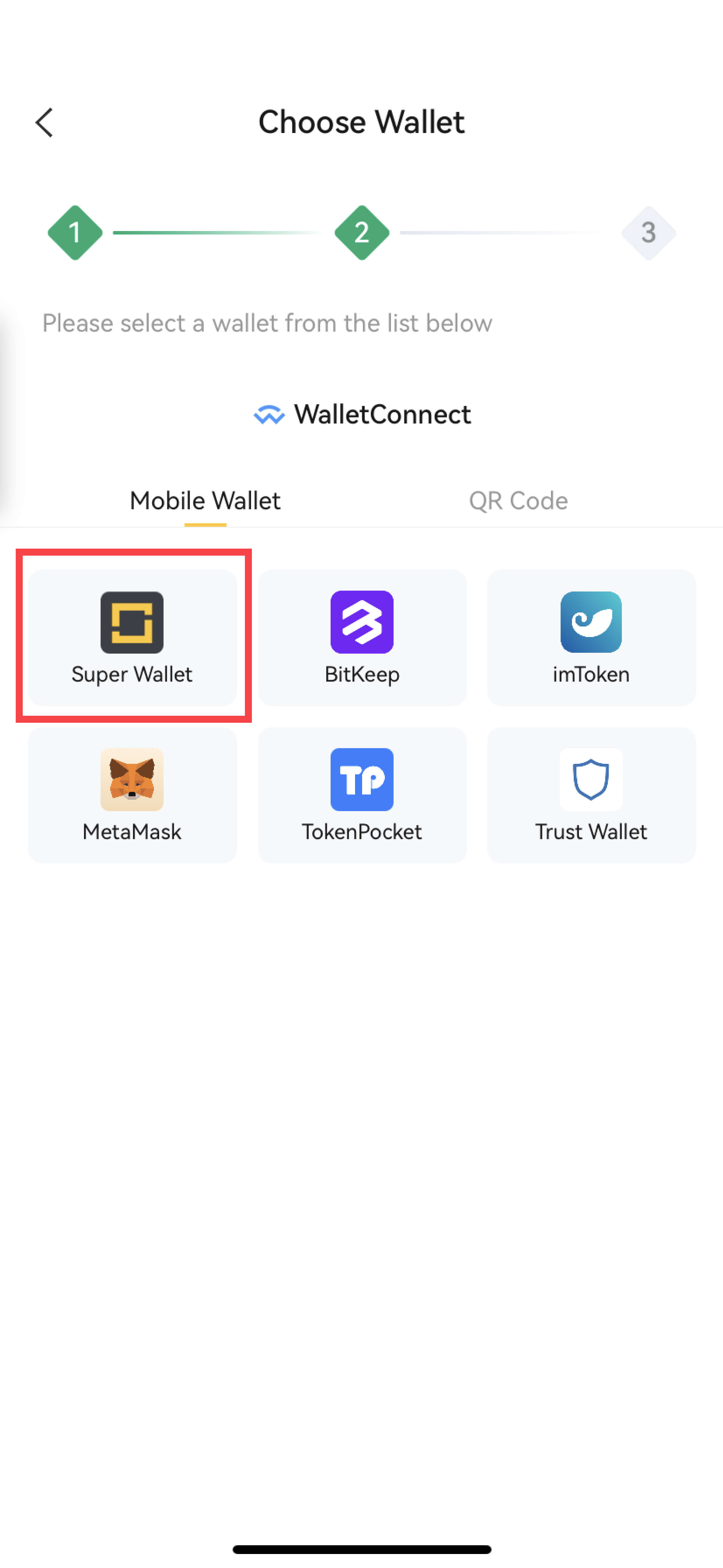 3.2 If the HD Wallet and the SuperEx app are not on the same phone, select the "QR Code" connection method. Use the HD Wallet's scanning feature to scan the displayed QR code for login. As shown in picture 4: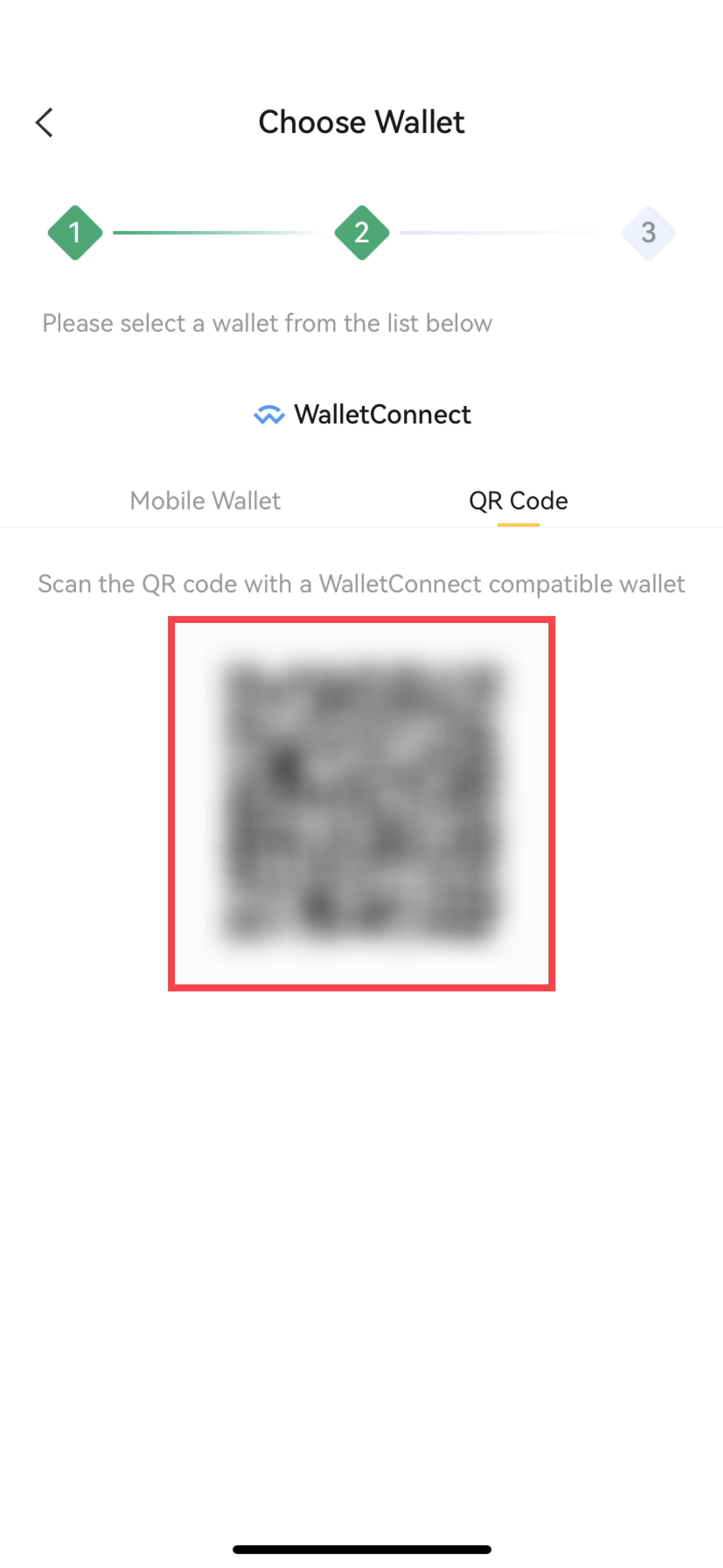 Step 4: When the page displays "Connection request has been approved", it means the wallet connection is successful, and you can proceed to the next step "Wallet Authorization". As shown in picture 5: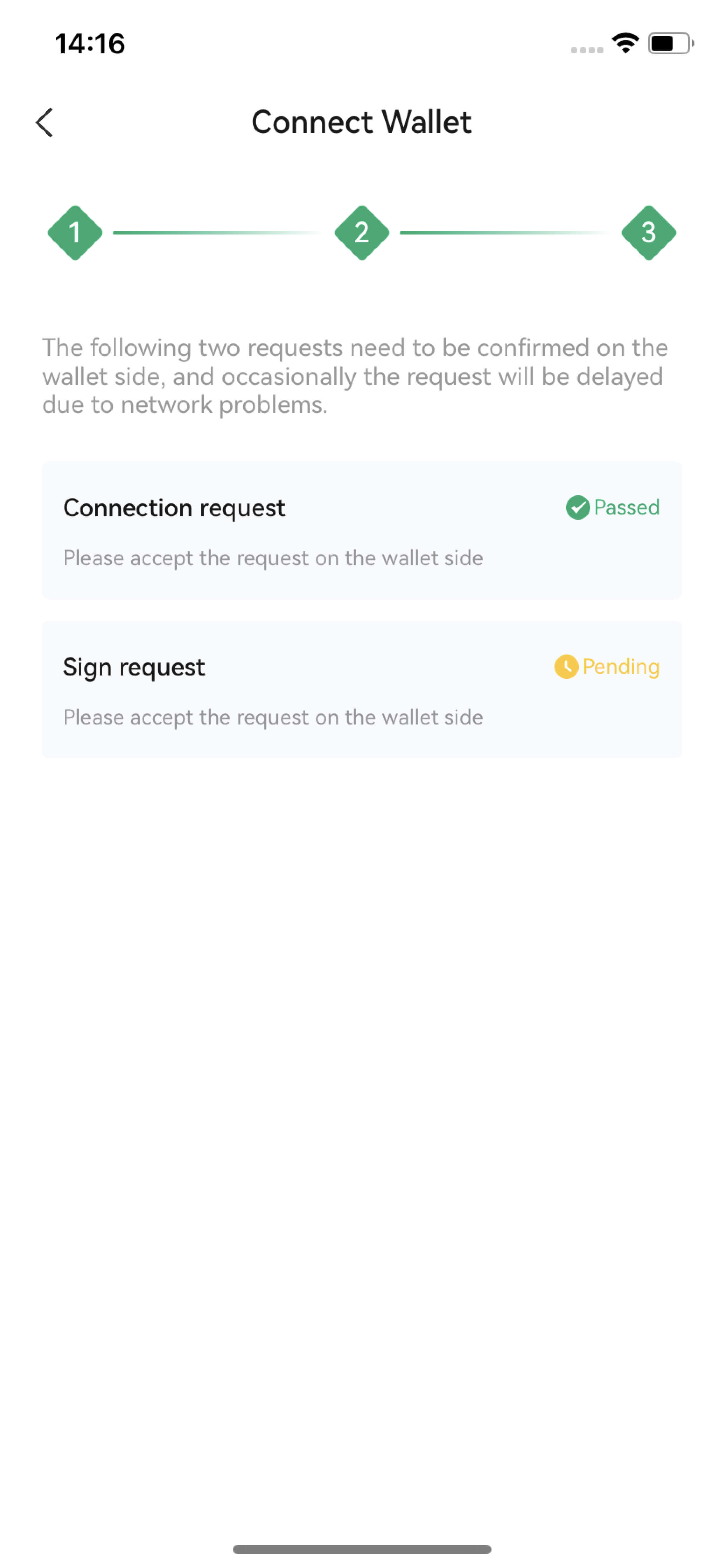 Wallet Authorization
Step 5: Click on "Signature Request" to access the wallet authorization page. After verifying the authorization details, click "Authorize". As shown in Picture 6: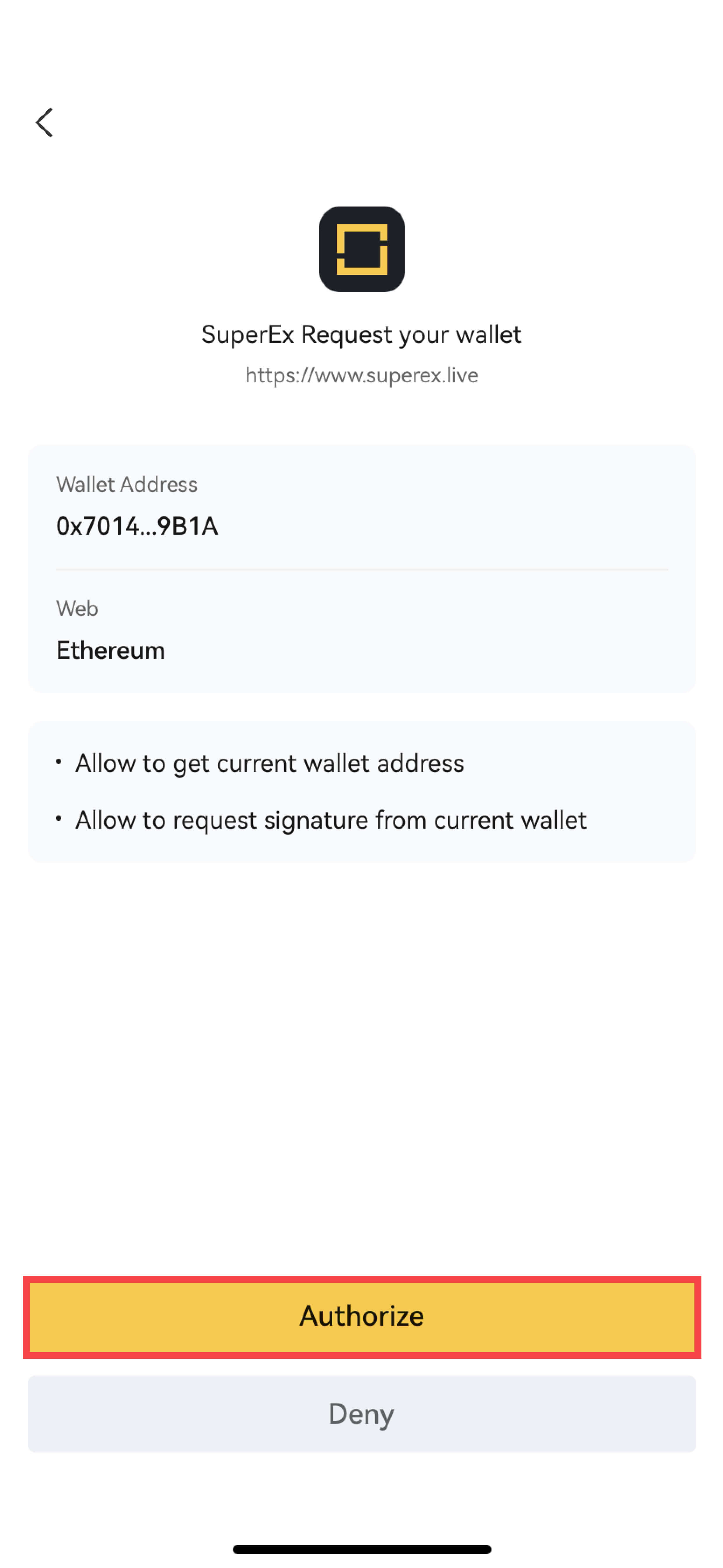 Step 6: In the pop-up Signing window, click "Confirm" to complete the authorization. As shown in Picture 7:
Wallet deposit/Payment
Step 7: Deposite:
For accounts that have completed wallet authorization, to deposite on the exchange, simply choose the currency type for deposite, enter the amount, and after confirmation, deposite details will appear. As shown in Picture 8: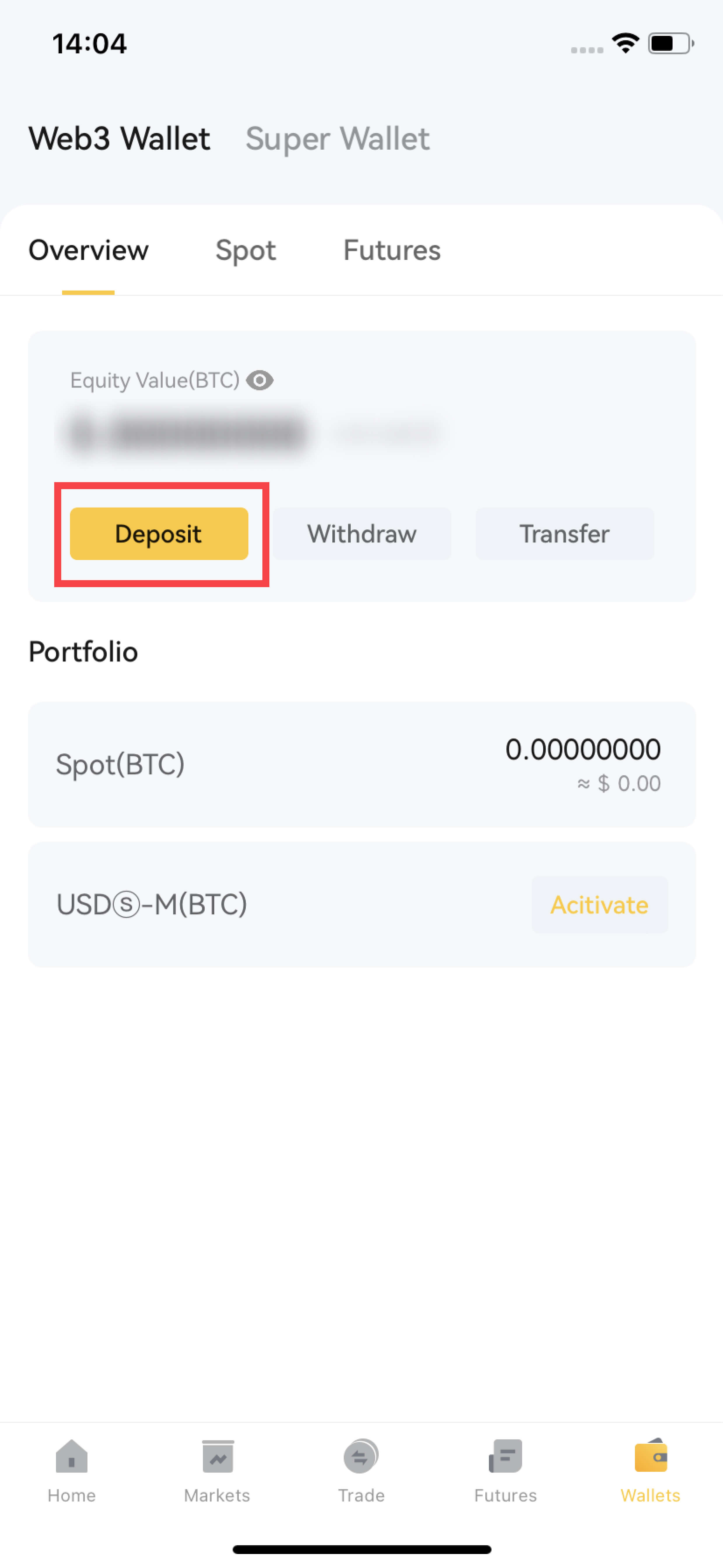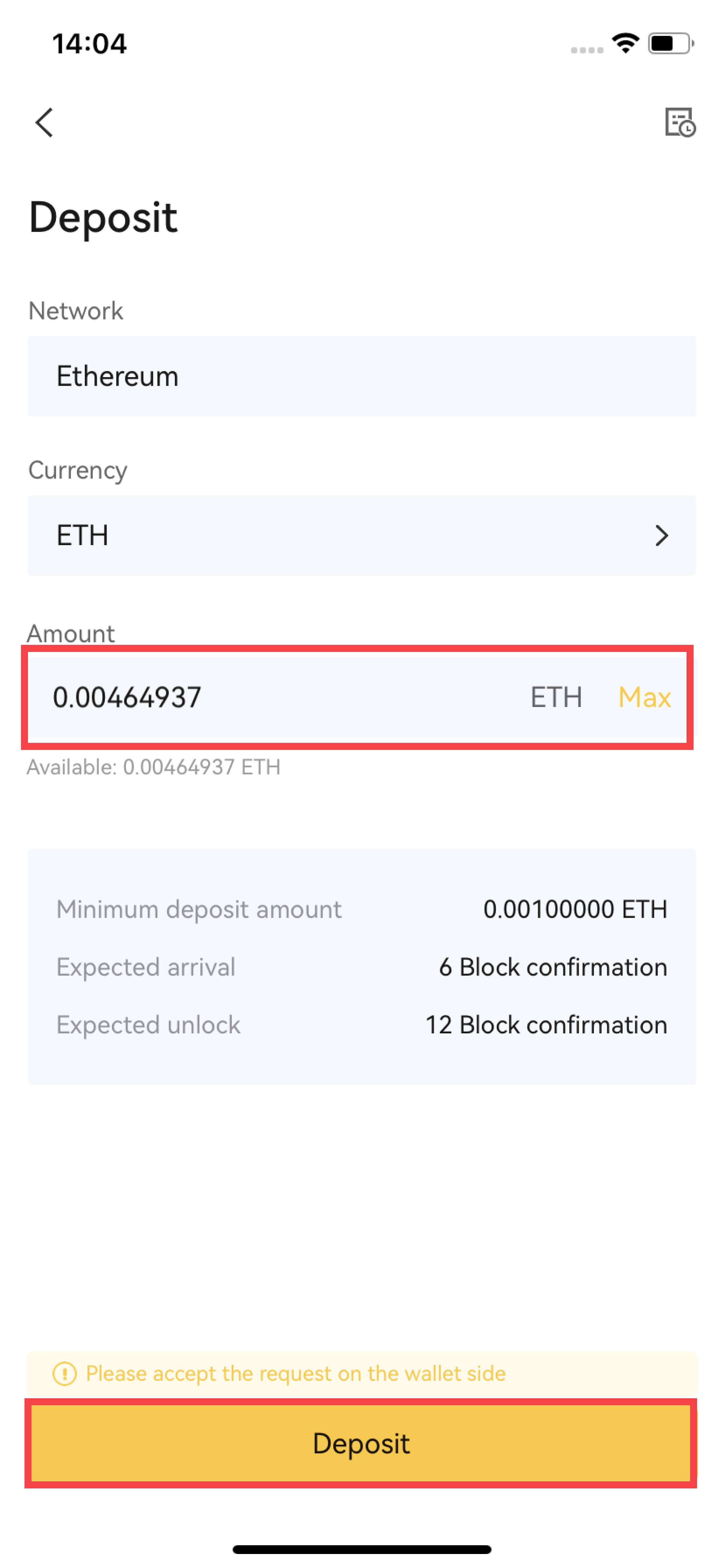 7.1 After confirming the deposite details, select the miner's fee (if not selected, the default value will be used). As shown in Picture 9: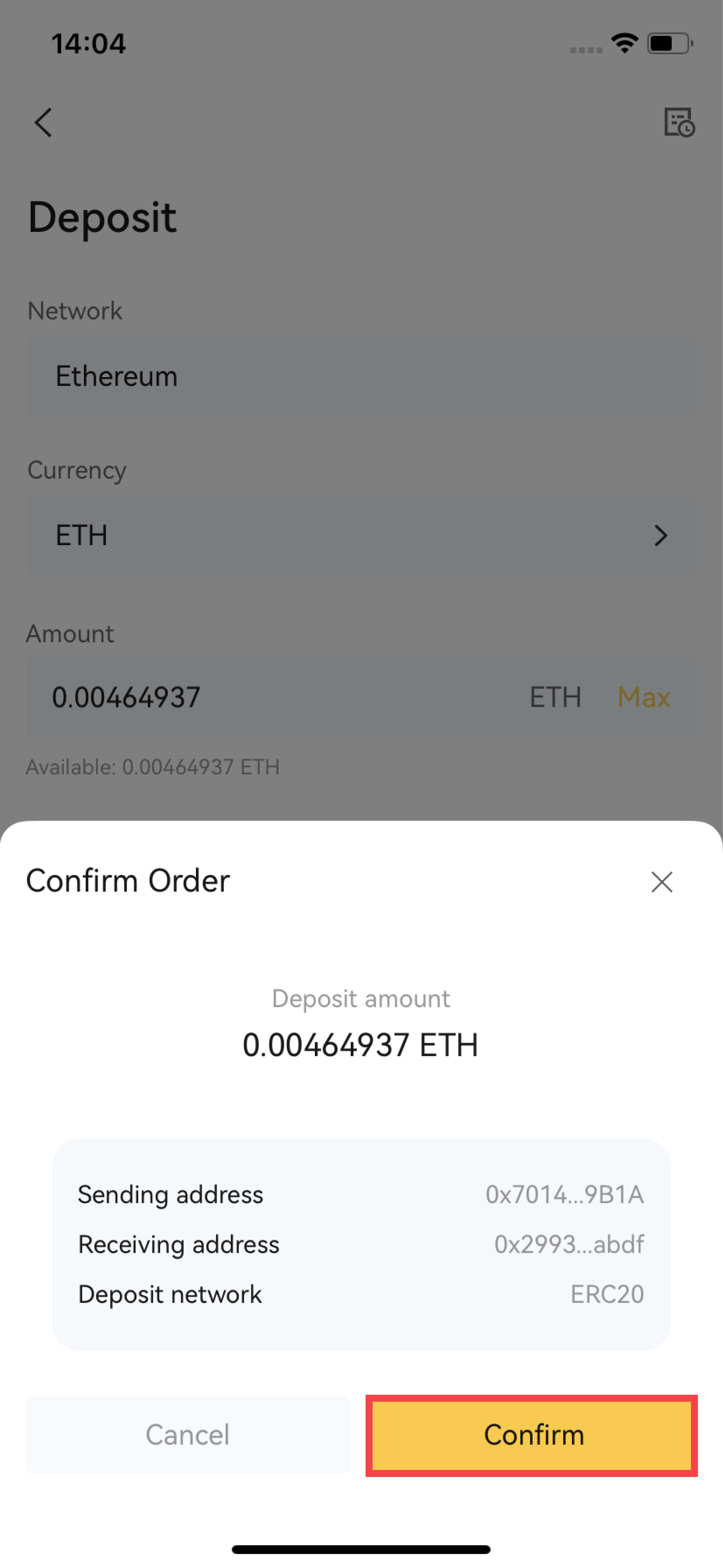 7.2 After confirming the gas fee, enter the wallet password to complete the deppsite to the exchange account. As shown in Picture 10: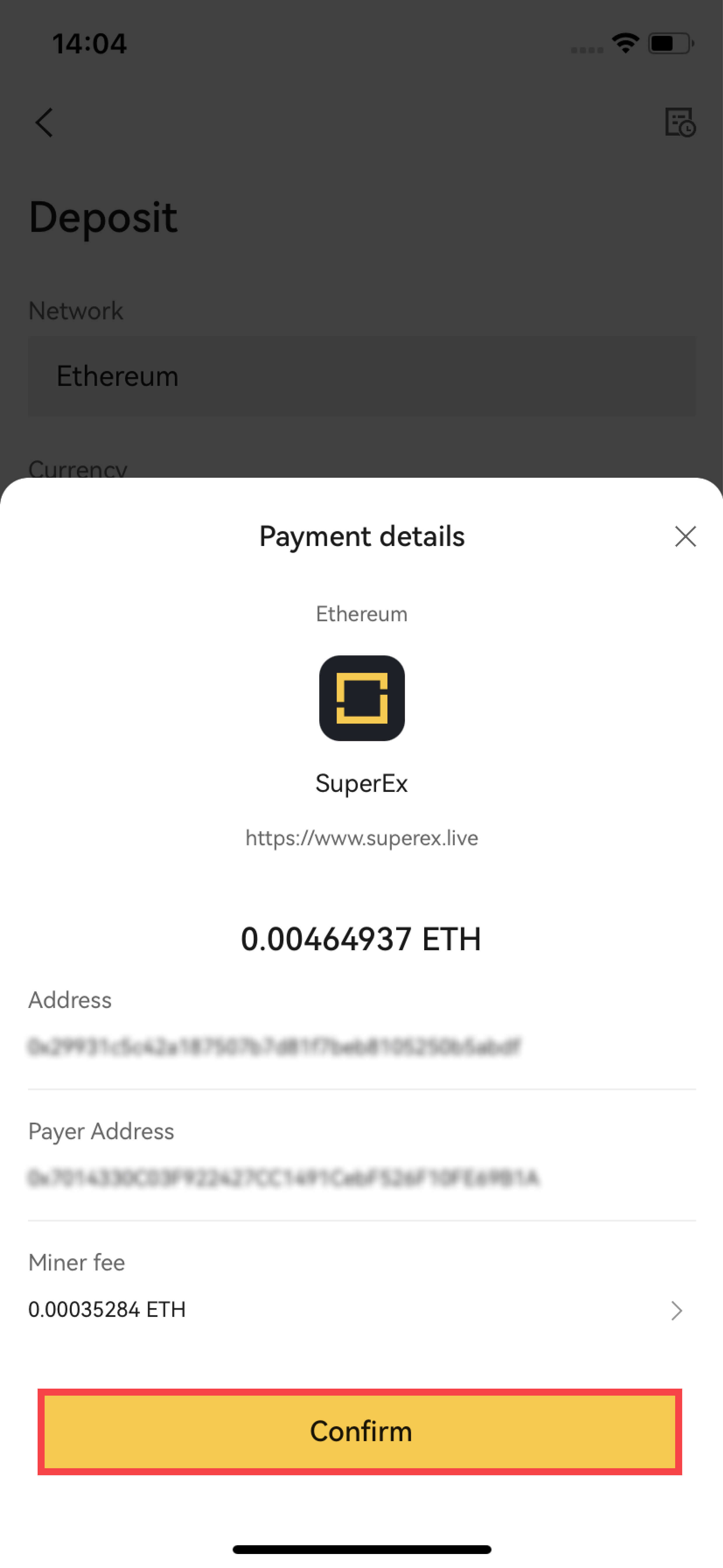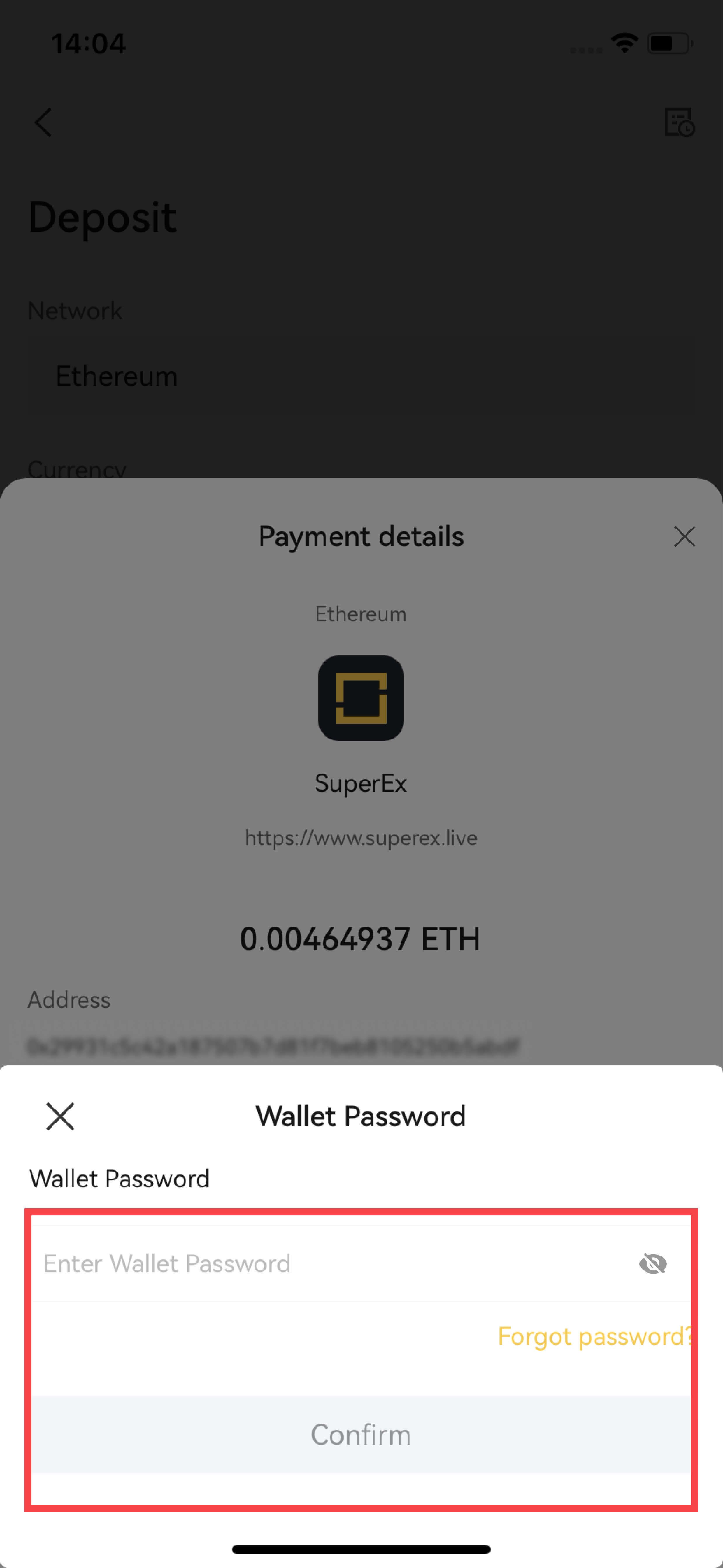 Step 8: Payment
For accounts that have completed wallet authorization, to withdraw from the exchange, simply select the withdrawal currency type, enter the amount, and after confirming the withdrawal details, they will be displayed in the HD wallet. As shown in Picture 11: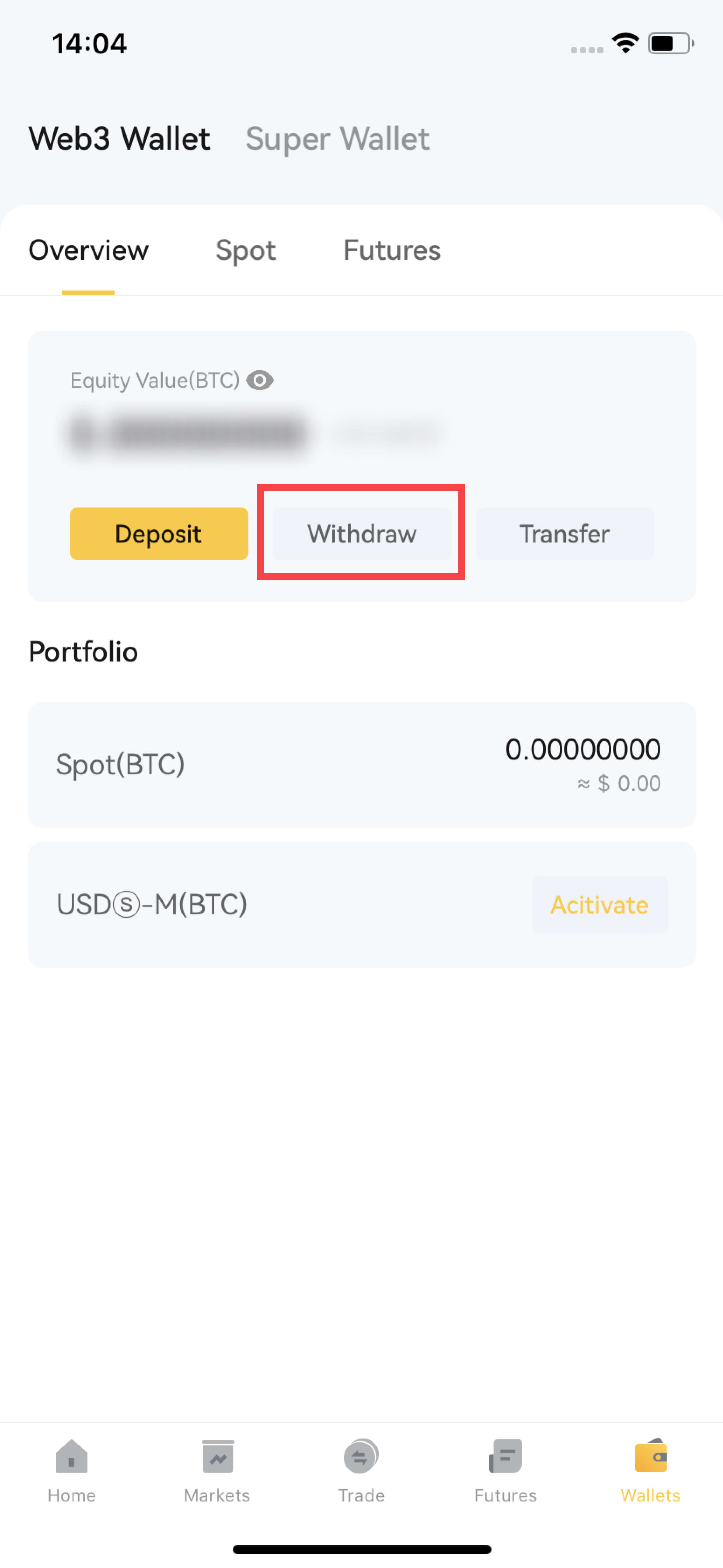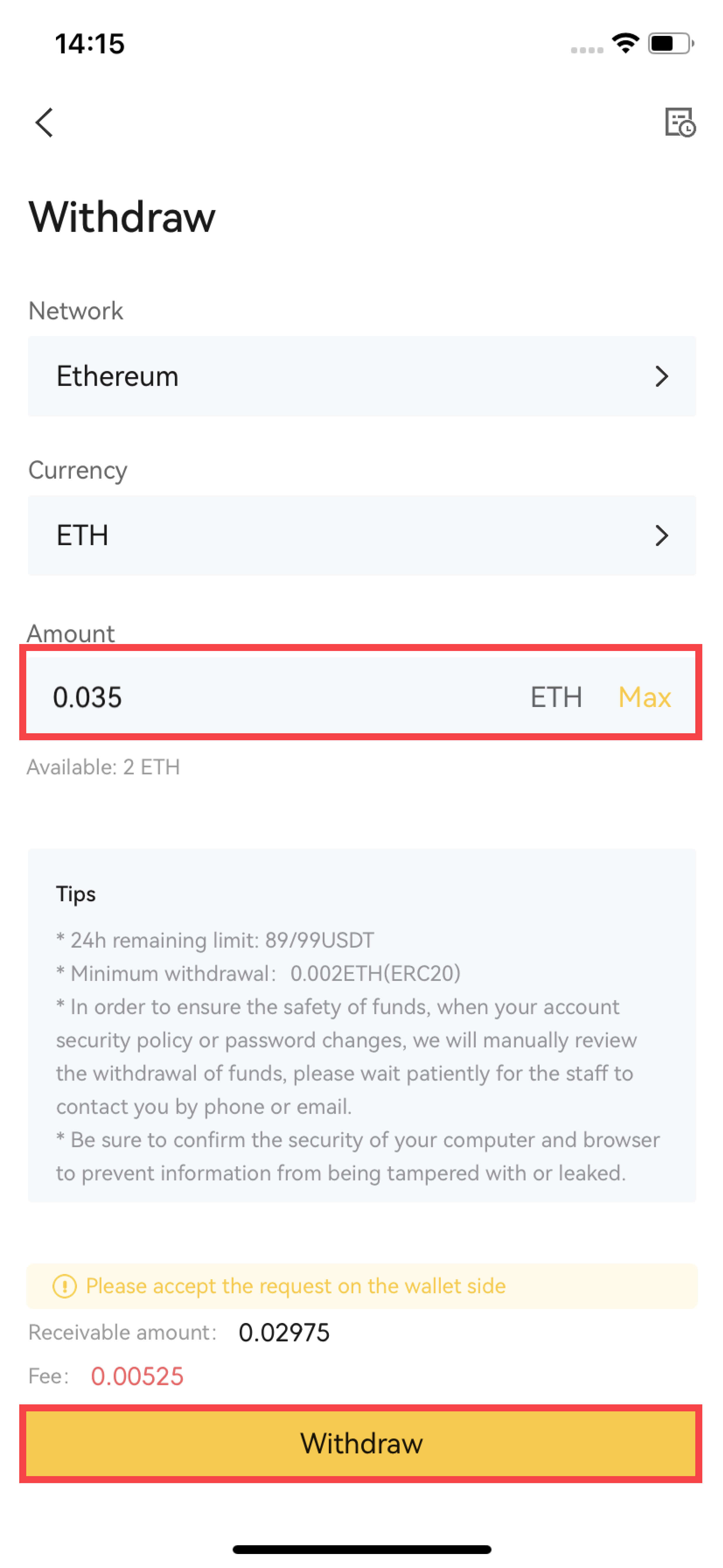 8.1: After confirming the withdrawal details, authorize and sign to complete the withdrawal from the exchange account. As shown in Picture 12: