1、Log in to the homepage of SuperEx official website www.superex.com. Click on the top navigation bar to enter the contract account of the wallet.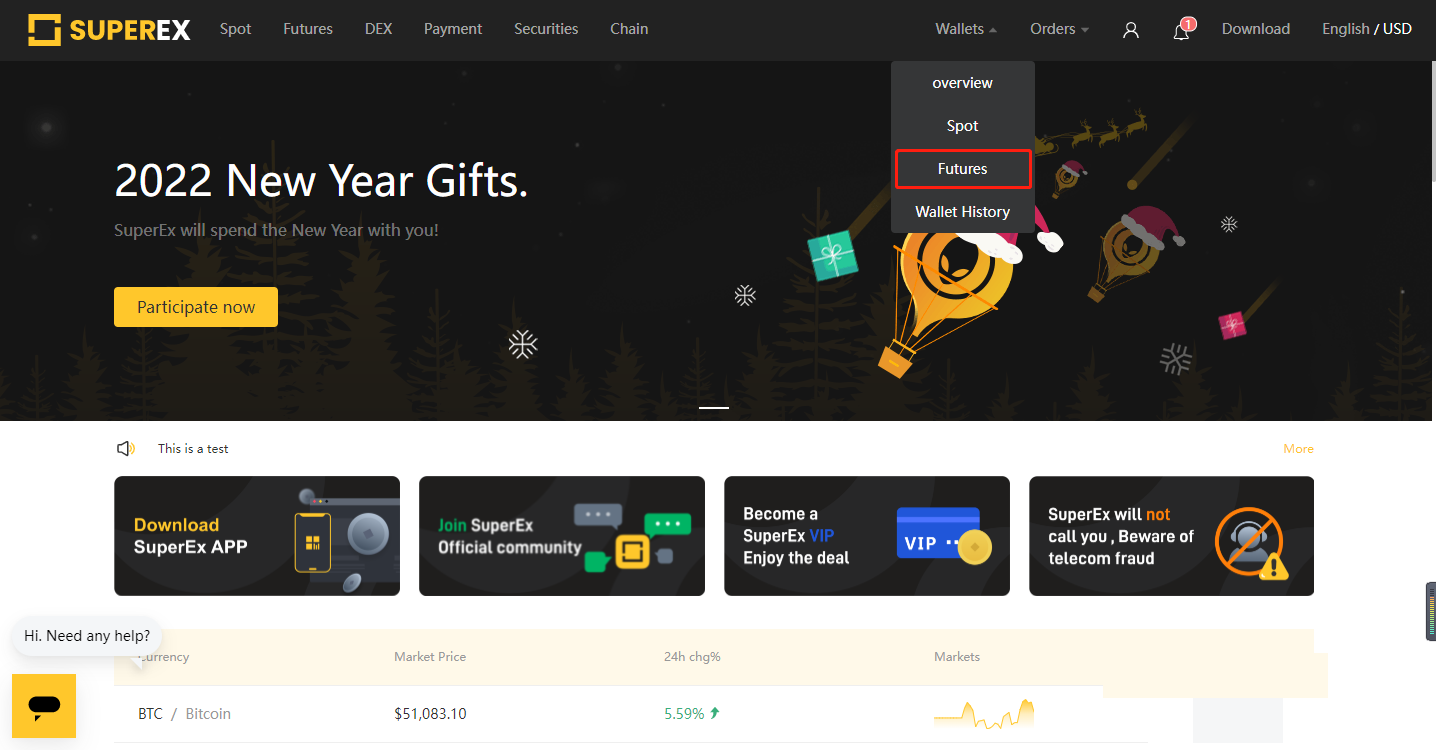 2、Click the transfer button to transfer the funds to Futures account.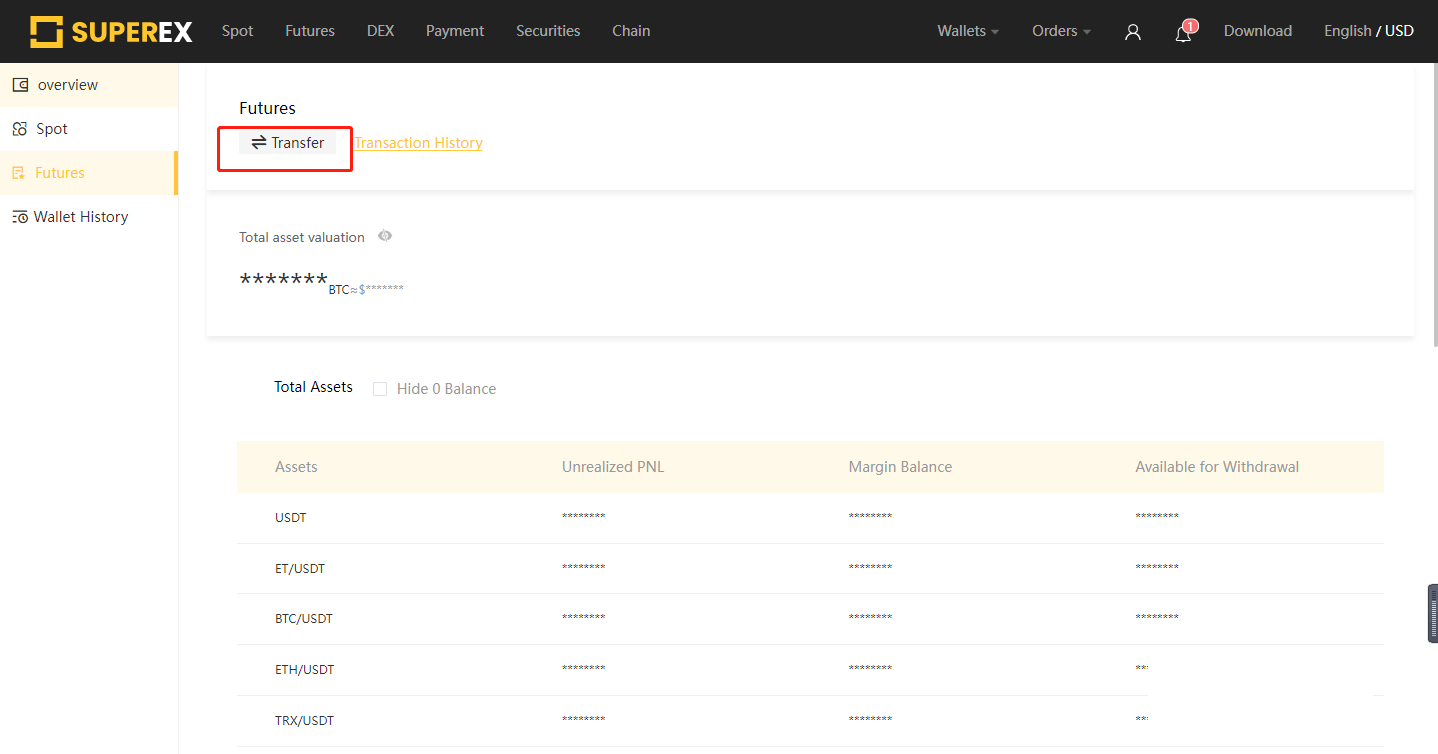 3、Choose Futures account, currency and amount you want to transfer. Click "Confirm Transfer" after confirming that it is correct.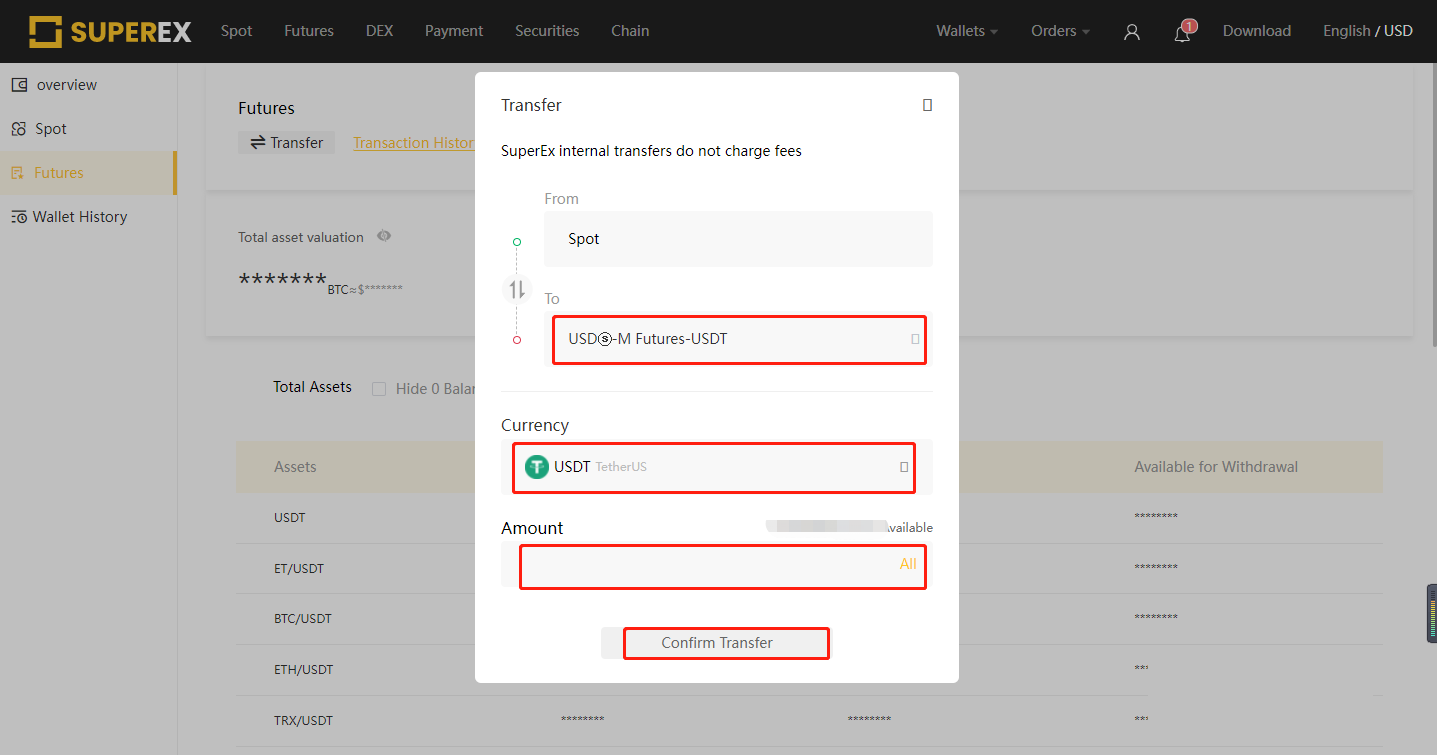 4、Enter Futures interface through the top navigation bar.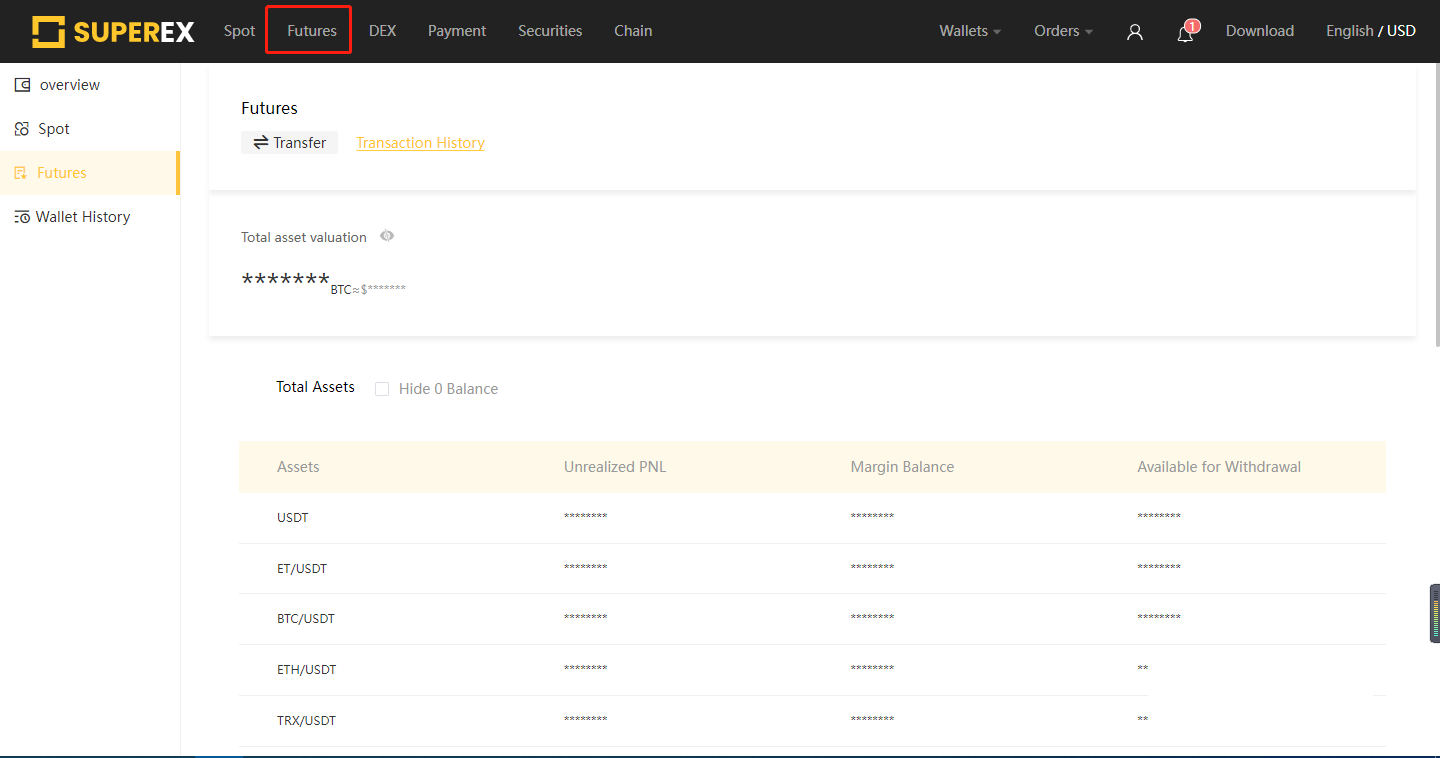 5、According to the situation, select "cross position", "split position", "isolated position" and "market price" or "limit price" to open a position, select "leverage" and enter "amount", select "open long" for bullish and "open short" for bearish.